Vocal Freedom Testimonials
Ruti Celli
Recording Artist
"Caroline Water's approach to my vocal training seemed very "down to the core"... She Stripped everything down to my most basic human feelings & emotions and asked me to make sure that they came across convincing and clear no matter what. Amazing challenge and powerful point."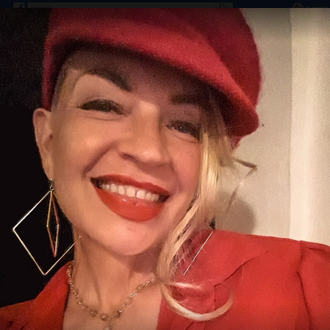 Isabelle Oliver
Performance Artist
"Working with Caroline is a much different experience, because she is also a deeply intuitive healer. Caroline's Vocal Freedom is a holistic approach to artist development. She listens (intently) to who I am, and what I want to achieve much more than any other vocal teacher I've had. Her professional expertise and talent is off the charts and speaks for itself. Vocal FREEDOM is precisely what I am getting from my training with Caroline. I have never felt so free to explore, play and create with my voice. I trust her, and am finally having the experience of finding and creating this aspect of my creative expression." Isabelle Oliver (Performance Artist)
Julia Othmer
Recording Artist
"Beautiful beings - for any of you who might be interested in becoming a better singer or learning vocal technique, may I introduce you to my friend, Caroline Waters: 
She is an incredible human - kind, heart-forward, present, engaged. She is also an amazing musician, vocalist, songwriter and TEACHER. I am studying voice with her to increase my range, stamina and versatility (and LEARN how to sing safely).  During our first session, she quickly focused in on how I could improve.
Doing the vocal exercises she gave me (almost) everyday, I am seeing a big difference in just a few months. I am more relaxed, singing, and have greater trust in my voice. This is a big deal for me as I am used to associating a certain amount of pain and damage with singing, as I have sung incorrectly FOR YEARS. I look forward to practicing every day and joining her on Zoom sessions for my lessons. I recommend her HIGHLY."